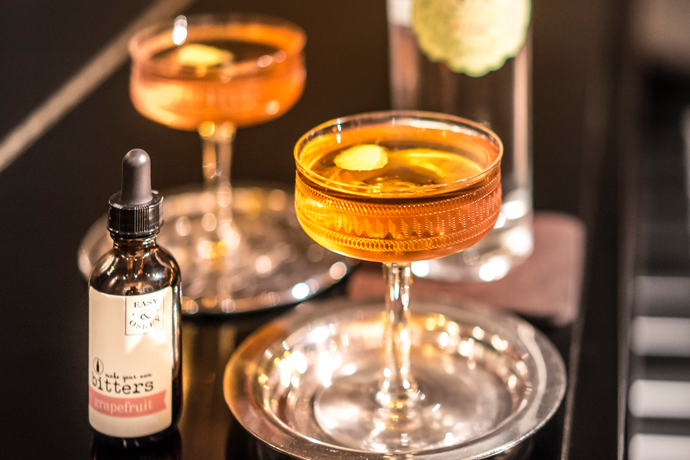 Gin.

We've looked high and low, but have yet to find a situation that it can't improve.

Come to think of it, the same can be said for sparkling wine...

So until that time comes—and hopefully it never will—we'll keep drinking them apart and pairing them together for the sake of personal contentment.

Which leads us to the Humboldt, an easygoing refreshment from Erik Eastman, he of bitters company Easy & Oskey. It sees your gin, raises you some sparkling wine and sweetens the deal with a little vermouth.

So go ahead, make one for yourself.

Otherwise we'll just keep making gambling references.

The Humboldt

1 1/2 oz Prairie Organic Gin
1 oz Cocchi Vermouth di Torino
1/2 oz St. George Spirits Spiced Pear Liqueur
1/4 tsp Easy & Oskey Grapefruit Bitters
2-3 oz dry sparkling wine

Stir first four ingredients with ice until cold.  Strain into a champagne flute or coupe, and top with sparkling wine. Express lemon oils over the drink and drop in lemon peel.