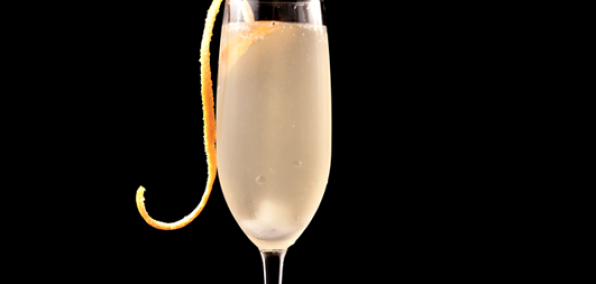 Us: Pick a spirit, any spirit, and we'll make you a delightful French 75.

You: Uh... snake wine.

Us: Maybe this was a bad idea.

But our point here is that many traditional 80-proof-or-above liquors (your gins, your rums, your tequilas) can be mixed into a French 75 with good results. And seeing as how the French 75 is one of the most festive options for consuming over the holidays, we thought we'd bring it up.

With a simple template of spirit, sugar, citrus and champagne, you can plug-and-play that first one to your thirsty heart's content. In fact, while the French 75 is almost always composed of gin these days, the first iteration was actually made with cognac. That's a delicious way to go about things, so give cognac a whirl. Or try rum for an overall richer drink with notes of sugarcane and tropical fruits accenting the otherwise dry cocktail. And then there's tequila. Tequila's good, too.

So there. Go. Experiment. Try one, try three, or concoct your own version of this classic cocktail.

It's hard work, but the payoff's pretty solid.

French 75

1 1/2 oz gin (or cognac, or rum, or tequila...)
1/2 oz fresh lemon juice
1/2 oz simple syrup
3-4 oz champagne

Shake first three ingredients with ice and strain into a chilled flute. Top with champagne and garnish with a lemon peel.