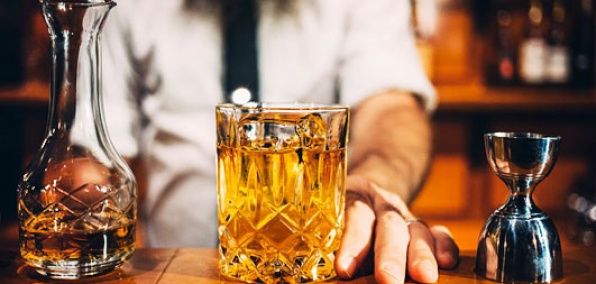 During Prohibition, members of the Chicago Athletic Association would sneak off to a room in the back for a glass of milk.

Ha. "Milk."

This true story and sort of obvious story brought to you by Milk Room, Paul McGee's gloriously intimate reincarnation of the CAA's very real, very wonderful speakeasy, now taking reservations and opening next Monday.

Only six seats will be available for three two-hour blocks each night (plus two for walk-ins), so the first thing you'll need to do is make a reservation online. The second thing you'll need to do is find a good-times-loving date. The third thing you'll need to do is pretty self-evident.

You'll slip through the stained-glass doors on the hotel's second floor, receive an amuse cocktail and grab a stool at the communal bar for a strong-something incorporating rare, vintage spirits. The Toronto cocktail, for example, is made with Fernet-Branca from the '50s and will only be available for as long as that bottle lasts.

Meaning the menu here is constantly changing. One night, you could end up drinking an old Jamaican rum that was earmarked for the British Royal Navy. Another night, you could not be.

You didn't like amazing Jamaican rum anyway.