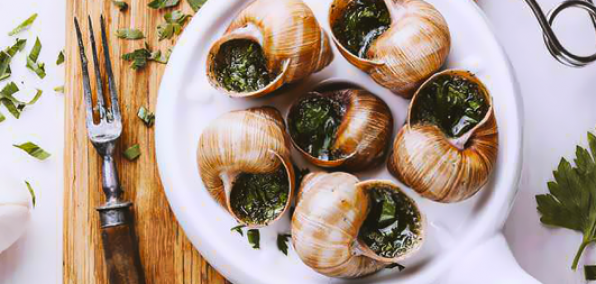 If your escargot consumption is relegated to the occasional French restaurant, well... now it doesn't have to be.

Because now you can grow your own snails. And then proceed to eat them. So it's best if you don't think of them as pets.

Grow Your Own Escargot comes from the enterprising bunch at London-based Firebox, and it's pretty much what it sounds like: a means of cultivating your own escargot for personal use. For now, it's only available in the UK, but we're confident you can think of something.

The kit contains an escargatoire, which is the actual word for what's essentially a snail nursery. Also: snail bedding, instructions on care and some recipe ideas. It doesn't come with snails, but it does come with an order card that you'll put in the mail to receive those snails. Give it a few days, and you'll be the proud owner of six eventually delicious gastropod mollusks.

Be sure to take good care of those snails. Feed them, sing to them, watch them grow... and four to six months later, they're ready to eat. At which point you'll break out the garlic, butter and wine to prepare your appetizer.

Maybe don't give them names.