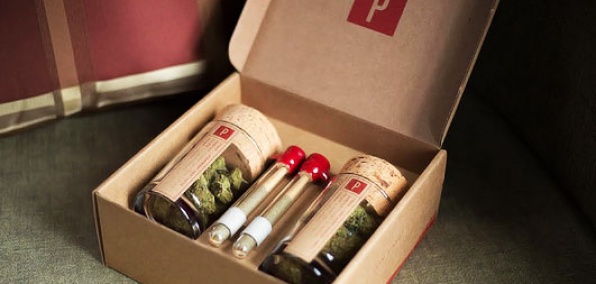 Hi.

Today, we bring news of what is essentially a pot-of-the-month club.

...

It's Potbox, a new marijuana-delivery service that drops various strains of lab-verified cannabis on members' doorsteps. They're taking San Francisco subscriptions now.

And that's it, really. Do with that what you will. Tell whom you must.

And... we'll field your questions now.

Q: Well, here we are.
A: Yep.

Q: Hey, what the hell is "lab-verified" pot?
A: Just means it's all locally grown, chemical-free, ethically produced and other things you normally hear about in vegan restaurants. And they oversee the growing process, so it's sort of like a farm-to-joint situation. Moving swiftly along...

Q: Huh. Can anyone join?
A: Anyone with a medical marijuana card. Just let them know if you want indica or sativa or some sort of hybrid, and they'll make that happen. If you have no idea, that's fine, too.

Q: So what's in the box?
A: It's an inconspicuous kraft bag, actually. Inside: a quarter ounce of two different strains—two joints and the rest loose in some glass jars.

Q: Anything else?
A: Some information on the strain, expected effects and tasting notes.

Q: Do I have to care?
A: Only if you care.