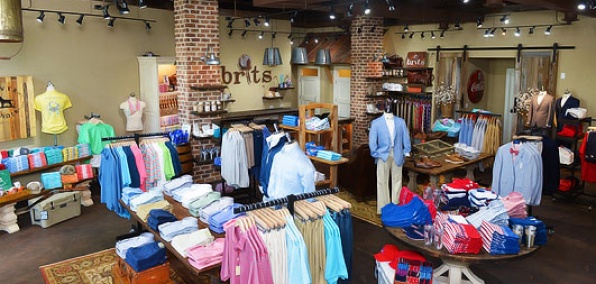 Looks like heat is making a big comeback this summer.

...

Here with the lightweight-gear assist is Brits Clothiers, a new shop with things like shirts and shoes and bags that err on the unapologetically preppy side. The physical store is open now in Cumming, and the online store is open now right in front of your face.

So again, should you find yourself in Forsyth County doing Forsyth County things for some reason, there it is. Otherwise, their online store has all the same polos, leather duffels and country-club-forward items that also reside in the store.

Which is really great news when you're staring down the barrel of summer and all you see are promises of cookouts, festivals and other outdoor scenarios that involve joy.

Let's say a backyard ribs-on-the-grill, beer-in-your-hand thing is about to happen. Cue one of their lightweight tattersall button-downs from Peter Millar.

Or maybe you've got a table reserved for Hall & Oates at Chastain next month. Great opportunity to deploy the J.W. Hulme leather wine tote. It totes other things, but wine seems to make sense.

They've also got a handful of things like Daniel Wellington watches and The PDT Cocktail Book.

Great beach read.