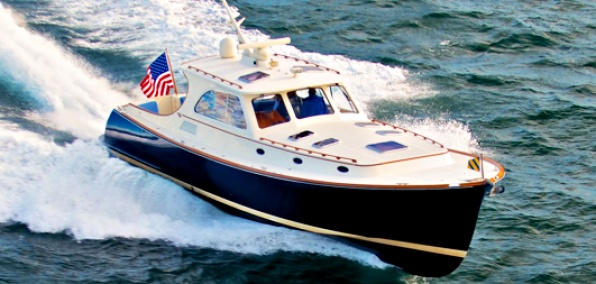 The Batwing.

And that concludes our exhaustive list of better ways to get to the Hamptons than Barton & Gray Mariners Club, an entity that shifts you from here to the Hamptons on yachts, doing that very thing now.

How it works:
You purchase a membership with these guys, then you get year-round yachting-to-places privileges on 40-foot Hinckley yachts with mahogany and teak decking. That one's for all you yachting aficionados out there. You schedule through a concierge, who'll basically make it happen whenever you like.

Where it does this:
All over the Eastern Seaboard. But for Hamptonian purposes, you'll leave from North Cove Marina or Chelsea Piers and arrive at Sag Harbor Cove or Sunset Beach.

Their policy on having wine:
Staunchly in favor.

Their policy on bringing aboard other stuff you want upon request:
Favorable.

Cost:
Ten grand in initiation. Twenty-five grand in annual fees (on the lower end). $2,750 per ride. Each way. Pocket change.*

*Disclaimer:
"Pocket Change" cost evaluation may or may not have been based on a 200-foot man wearing cargo pants.