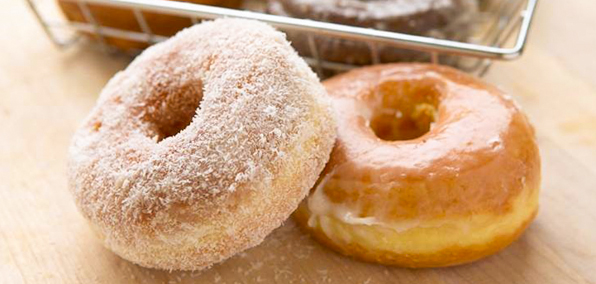 Boy, does it feel like spring out there today.

Joke.

Boy, does it feel like donuts out there today.

Not a joke.

Witness the inevitable rise of Kane's Handcrafted Donuts, the first Boston outpost of a suburban donut legend, now open in the Financial District.

We hold these donut truths to be self-evident:

They're big in Saugus.
That's where their first and only other location opened in 1955. For the next 60 years, Saugusians brazenly flaunted their access to head-size coffee rolls and fried dough. Now it's our turn.

It's tiny.
And it has just enough room for a counter, a couple shelves of donuts and a line going out the door.

You'll have 14 ways to donut on any given day.
Your illustrious options may include crème brûlée, maple bacon, orange creamsicle and Snickers. No wrong turns here.

Of course there's a cronut.
Fine, a Kronut. You'll find it on Fridays and Saturdays.

"Dowich" just became a word.
Because they said so. And also because in two or three weeks, they'll start making sandwiches out of donut dough and stuffing them with pulled pork and all the trappings of Philly cheesesteaks or lobster rolls.

You were born at the right time.