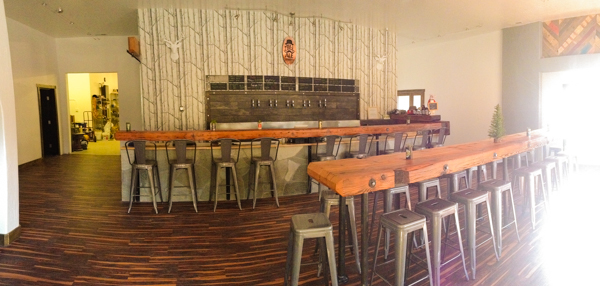 There's no better time than now to take a quick trip to Tahoe.

Not because of the snow. That's not doing too well.

Because of the beer.

Come and get it at Alibi Ale Works, a low-key, woodsy retreat of freshly brewed beers, open now in Tahoe.

Sure, there are plenty of small-batch breweries in the city. But maybe you want to get away and see what else is out there. And you should, because you'll be rewarded with this: a brewery-meets-public-house space with a thick-slab Douglas fir bar and table, porcelain deer heads and wall sketches of birch trees.

You'll come here after a day on the slopes (or not). Pull up one of the metal stools at the bar and decide if you're having a four-, six-, 16- or 32-ounce kind of day. (The growlers are the 32-ounce option.) Then take your pick from a selection of 10 (soon to be 15) beers on tap. India red ale. Cream ale. Dark saison. White IPA with raw coconut. Salted-caramel oatmeal stout. Those are beers.

And rotating food trucks will be present. This weekend it's Sol Food. Cheeseburger sliders. Brisket-topped nachos.

Those are beer foods.