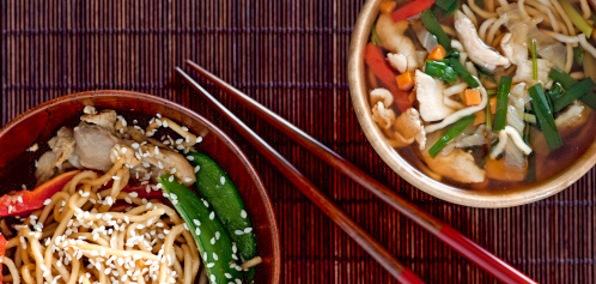 The Place: Mission Chinese Food. It's Mission Chinese Food, so you know it. And it's been resurrected after an unceremonious forced closure in 2013. Here's what the hype's said... and what the reality is.

The Hype: It's less divey than before.
The Reality: Uh-huh. Think classy version of a classic Chinatown spot now. Big round tables with pink tablecloths and glass lazy Susans included. Plus, a Mylar ceiling. It's downright date-like. Okay, so you might miss the red plastic water tumblers a little. Classic.

The Hype: The lines stretch around the block.
The Reality: If you get there right at opening time, you'll be fine. If not, bring a book. Side note: there're legit bars up front and downstairs for creative loitering.

The Hype: The drinks are superb.
The Reality: Big yes. We recommend the Dr. Jacoby's Coconut, in which scotch is mixed with coconut, green tea, pineapple and lime juices, and a togarashi-salt rim. It comes out the opposite of terrible.

The Hype: The menu's all new.
The Reality: Not quite. But Danny Bowien's a restless guy, so we'll see. There's still the legendary ma po tofu, but there's also a whole fish served drunken-style. You won't complain.

Trust us, you won't complain.