"In three words? Really?"
"Yeah, give it to me in three words."
"Hmm, okay. Charming, Spanish and Bowery."
That could be a conversation about the place that is called
Espoleta
—a, um, charming new Spanish spot on Bowery. The chef from Sueños (RIP) is there, they've got a former cheese sommelier in the house, and it's opening in two days' time in NoHo.
And since we're here already, we'll expound upon its virtues a little bit more. Mostly in photo form, because look...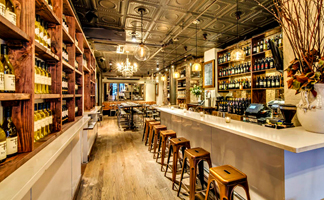 It's the type of charming that kind of staggers you and makes you swear inappropriately, like, "F**k, this place is
charming
." Thus, dates will be had here by the more intelligent in the dating community (
see the rest here
).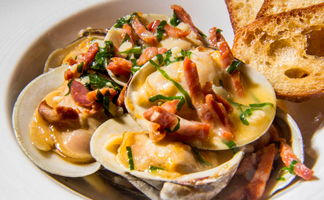 Wow, you just got right into the food there, didn't you. That's littleneck clams with immodest doses of chorizo.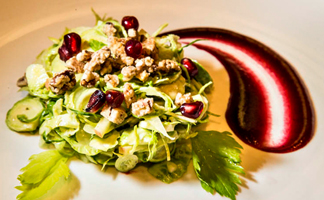 And that's presumably how they do brussels sprouts in Spain.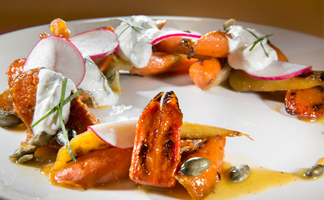 ... and carrots.
These are pintxos, Spanish for miniature bar foods. Most of America: beer nuts. Here: kabocha squash toast. You decide.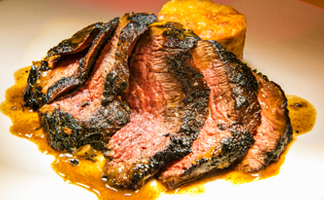 You knew there'd be tamarind-glazed hanger steak. Deep down, you've always known.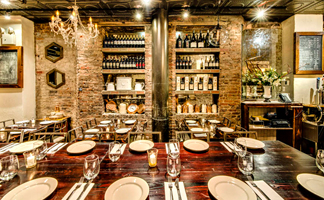 We see you've raised your head to look around again. Good decision.
Yep, still charming.