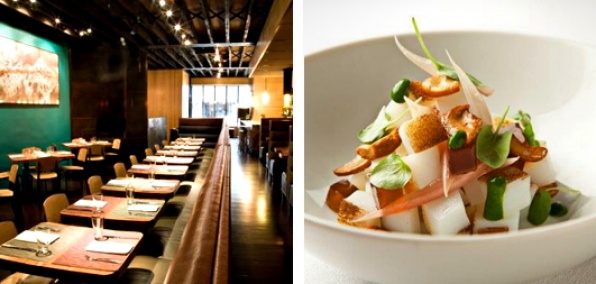 "'Tis better to have loved and lost fried hollandaise than never to have loved it at all."
Alfred, Lord Tennyson, would have said that about all this...
This being the too-soon departure of
wd~50
, Wylie Dufresne's laboratorial masterpiece of mind-expanding sustenance. Sunday, we commit it into the foundation of a seven-story luxury condo building. Ugh.
But first, a remembrance...
The Beginning
Eleven short years ago, it opened up shop on a stretch of the LES, sandwiched between bodegas and unisex barbershops, with Mr. Dufresne breaking down foods you knew and loved and rebuilding them completely differently and deliciously. Celebrities went. Other chefs went. You went.
The Middle
Michelin stars. James Beard awards. Countless best restaurant lists. You eating
Everything Bagel Ice Cream
and oysters with edible shells and grains you'd never heard of. And then, at the height of its power, a complete teardown and rebuild of the entire menu. Because standing still is for suckers.
The End
They're in the midst of a farewell tour of ticketed dinners that have been sold out for weeks now. So ask around, call in favors or check
Shout
. Whatever you've got to do to get in there, do.
We hear souls are going for a premium right now.