Today, there's no time for anything but you learning about
Mastro's
, a titan of steak and expense account abuse that's huge in Beverly Hills. It just opened in Midtown.
In LA, this place is the blueprint for the outsize classic steakhouse. A room where Señor Pitt discusses low-budget passion projects while a cadre of agents and publicists squirm.
Let's tour this thing...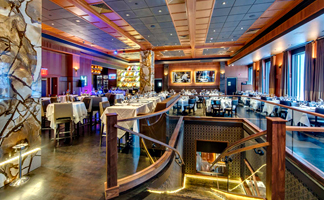 The whole damn place
(
with more in here
).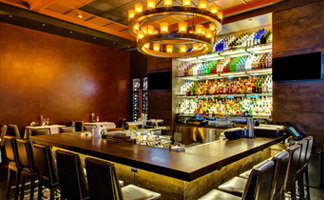 That's the color-coded front bar
(there's another one toward the back). Probably end up as a bit of a cougar den.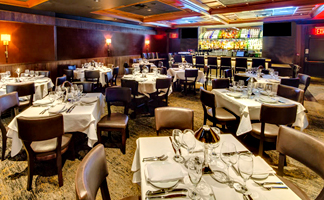 Okay, so that first one wasn't the whole place. Downstairs is
this private dining room
.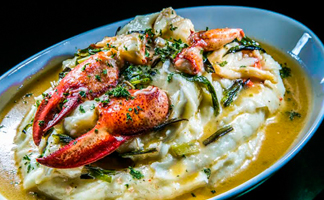 There's a pound-and-a-quarter full lobster
in this garlic-mashed-potato mountain.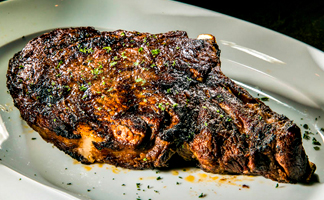 The feature presentation
—bone-in ribeye with the perfect level of glisten.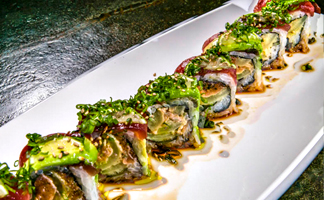 Sushi happens, too.
This particular piscine structure
is the
Maguro Lime Roll
. It's tuna topped with key lime and, as you can see, more tuna.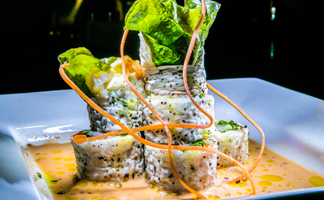 The Clear Lobster Roll
is mango, avocado and yet more lobster.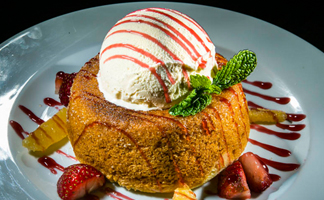 And that, friend, is Butter Cake.
Even what you see here is hiding a layer of cream cheese and marvelously unhealthy amounts of butter.
Cholesterol is really more of a state of mind.