Sometimes you just want a charming little French spot in Greenpoint, nothing too fancy.
Sometimes you want other stuff. We'll worry about that later.
Because today's about
Le Fond
, a charming little French spot in Greenpoint. It's open now, and
if you gaze into this slideshow
, you're going to get hungry.
As you can see above, from the way the sun's golden rays illuminate the place, you might want to check it out during lunch hours.
As you can see below, there's more to it than just lunch and sunlight.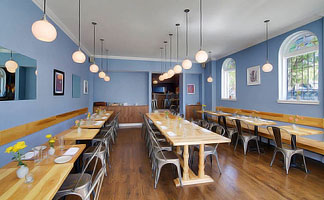 What are you going to do, not take a date here?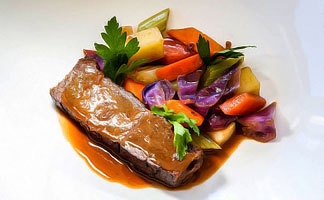 That's daube de boeuf.
And how. (
See the whole menu here
.)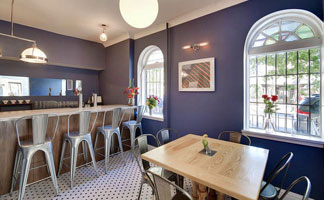 That's the bar.
Speaks for itself really.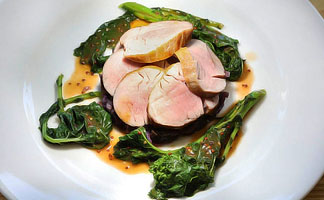 Pork tenderloin, ladies and gentlemen.
Give it up for pork tenderloin.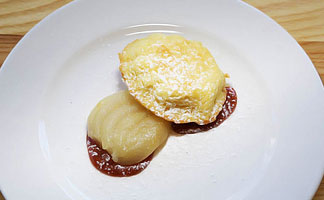 We see you've moved on to dessert. Excellent choice. That looks like
almond cake with pear and salted caramel
. Because that's what it is.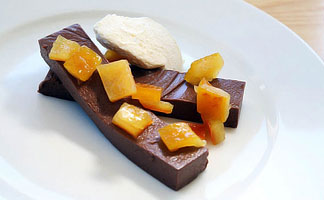 That's a chocolate cremeux,
and it's more dessert.
Which was also a great choice on your part.