Dear Smorgasburg,
We love you. Your burger experiments and your ramen breakthroughs and your barbecue discoveries have given us boundless gustatory pleasure.
But... maybe it's time you found a nice piece of land and settled down.
Somewhere like
Berg'n
. It's basically a permanent version of Smorgasburg, but with the welcome addition of lots of beer. It opens Wednesday in Crown Heights.
Here's our slideshow
, but first: let's walk you around a little, eh?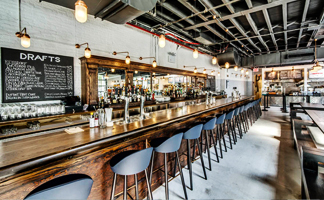 That's the bar.
Eleven drafts. Thirty-one bottles. Five cans. Eight wines.
This
is what Smorgasburg was always missing. (
See the full beer list here
.)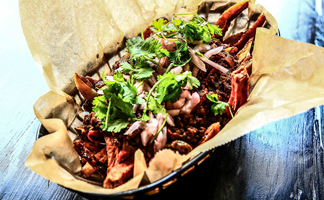 The chili fries from Asia Dog.
Subtle.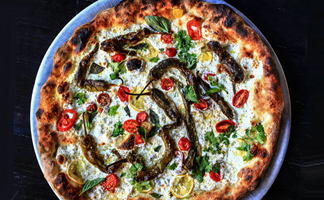 That's how you put peppers on a pizza.
Way to go, Pizza Moto Slice Shop.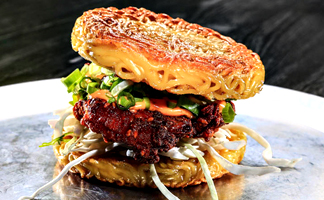 That's right. It's a ramen burger.
Maybe you've heard of it. (You'll also have Mighty Quinn's at your beer-absorbing disposal.) Plus...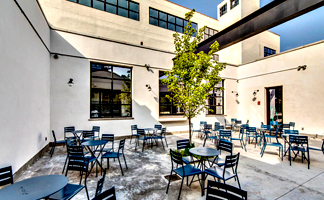 ... It's still summer.
So enjoy this.
It was that 90th degree that tipped you off.