Ski season: it's approaching.
We promise.
Here, to prove it, we got you a nightclub.
Which... will make more sense in a minute.
Have your champagne and drink it, too, at
Le Petit Palais
, a not-at-all-petite chalet that's sporting a butler, a spa and your very own nightclub. Oh, and you can ski there come winter. It's taking reservations now.
Let's take a look around, shall we.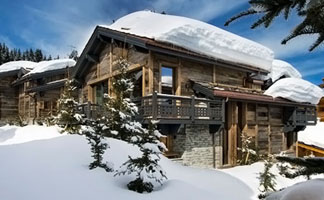 Just...
look at it
. That's six floors' worth of
French mountainside glory
right there. Then stop looking and hit the slopes. You can do that right from your door.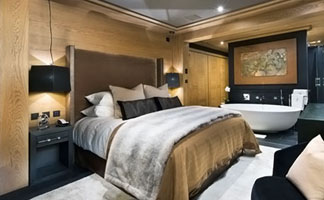 You've got
six spacious bedrooms
for après-ski sleeping, not sleeping, pillow forts... whatever feels right.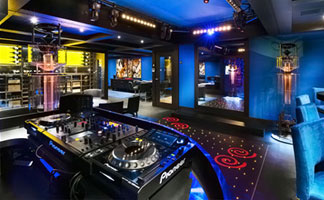 Yep,
your chalet's got a nightclub
in it with neon lights and everything. And yes, that nightclub comes with a personal DJ. But no, it's probably not Daft Punk. Probably.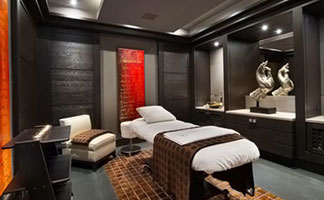 Recover the next morning with a nice massage. You can do that in
the massage room
. Makes sense.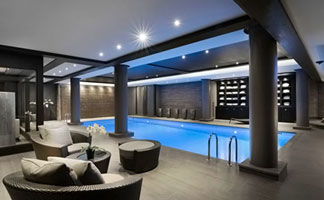 And if you require the butler's services, we'll inform him that you've adjourned to
the underground pool
.
Let's hope lifeguard is one of his services.