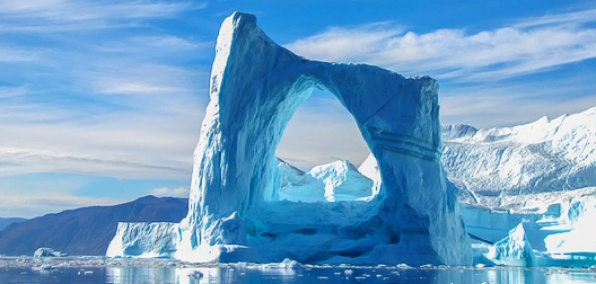 Greenland.

Now there's a name that conjures images of sunny meadows and lush forests.

So... ponder that while you explore icy glaciers and meet some Inuits.

Embrace the turtleneck for Greenland: Majestic Glaciers & Inuit Heritage, a six-day jaunt through iceberg territory and old Inuit settlements, taking reservations now for departures through September.

It will all unfold thusly.

You'll stay at Hotel Arctic. It sits on the edge of a UNESCO World Heritage site. It's not short on views.

You'll boat by the Eqi Glacier. It's 300 feet high and constantly shedding ice into the water below. So heads up.

You'll explore the Ilulissat Icefjord. By foot and then by private plane.

You'll take a sunset cruise. Your boat will navigate the waters around that same fjord. No such thing as too much fjord.

You'll meet the people of Rodebay. It's an old whaler and hunting settlement sporting a population of just 46.

Probably hard to field a football team.