If you've seen one Swiss chalet, you've seen them all...
... is a ridiculous thing to say.
Partly because there are lots of chalets.
But mostly because you've never seen this place before.
So behold the just-opened
Hotel de Rougemont
, a friendly chalet-inspired ski retreat situated just outside Gstaad. It's taking reservations now.
So please: allow us to
show you around
.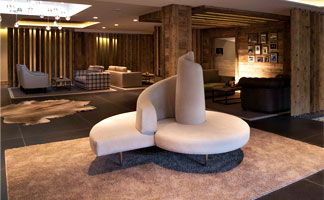 This is the lobby. It's like most lobbies that are adorned with natural woods, bearskin rugs and complicated chairs. Go ahead and check in.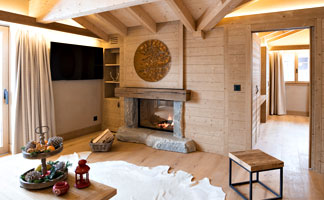 Then make your way to the penthouse. To your right, decorative antlers, fireplace logs and your king-size bed. To your left, a view of picturesque snowy mountains.
And for serious lounging, try the lounge. The fireplace is made with stones from the local river, and if you put your ear up to it, you can still hear the sounds of flowing water. That... might not be true.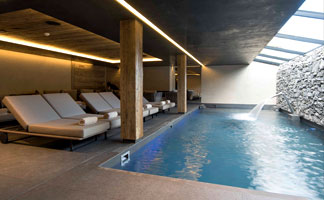 Perhaps you want a massage. Maybe you want some Turkish bath time or a relaxing swim. You can have those things here.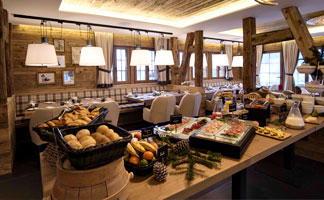 And for eating, there's Le Roc. It's serving grilled meats and fish, goat-cheese quiches, fresh smoked salmon and mimosas.
Or as the Swiss call them: "mimosas."