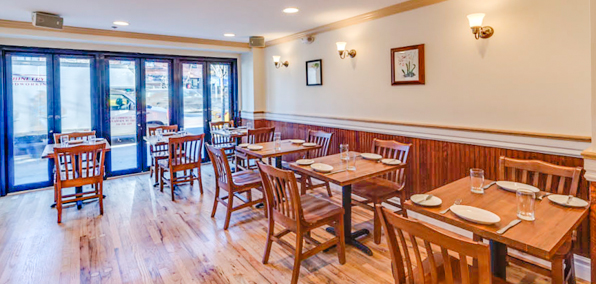 "Consider the lobster." —David Foster Wallace
"Consider the lobster boat." —You, in about three seconds...
Because now you have
North River Lobster Company
, a three-tiered floating vessel serving up Maine's most delicious crustaceans, currently docked at Pier 81 on the Hudson and opening tomorrow.
If the term "lobster boat" alone doesn't give you a clear picture of what's happening here, allow us to elaborate...
It has three decks.
Two inside (there's a—you guessed it—New-England-lobster-shack vibe) and one outside overlooking the water. (We'll get crazy and suggest bringing a date here.)
It has
lobster
.
Poached in butter. Or with yuzu aioli on a roll. But there's also a massive raw bar, jalapeño cornbread and... grilled-chicken sandwiches. For some reason.
It has drinks.
Like beers from Maine served in buckets (in accordance with lobster-maritime law) and blue curaçao margaritas served in mason jars (in accordance with people loving mason jars).
It makes free short cruises around the Hudson.
Four times a day, it'll weigh anchor and float out for 45 minutes before returning to shore.
You didn't think it was going to Jersey, did you...