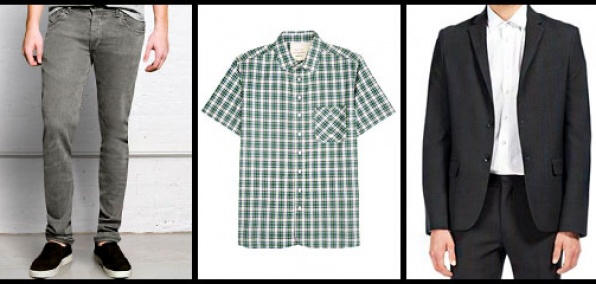 Tonight, you've got a big decision to make: the Heat game at the Triple A, or an intimate date at an upscale French eatery in SoFi.

You don't have to decide just yet.

Either way, you just need to secure a pair of RB15Xs first.

Those are jeans.

Welcome to Rag & Bone, your new go-to shop for minimalist, military-inspired Japanese denim and the occasional waistcoat—now open at Bal Harbour Shops.

So, Rag & Bone. You probably know the brand. Wearable, simple-but-not-too-simple gear. Memorial-Day-barbecue-friendly button-downs, navy cargo pants and... sweatpants that look exactly like jeans. It was only a matter of time before those existed.

Anyway, this shop's the first in South Florida, and they brought some seriously elegant edginess to tousle all that Miami Beach opulence—you'll find the airy, loft-y space on the second floor, packed with Brooklyn-made weathered wood, leather-and-chrome chairs, wrought-iron shelves and the occasional pair of pants on a brass rack.

Also on the racks: a selvage-edge tie for your meeting next week. Supremely flattering jeans. A floral-print canvas jacket perfect for that friend of a friend's gallery opening in Wynwood.

Now you just have to think of something nice to say about the art.