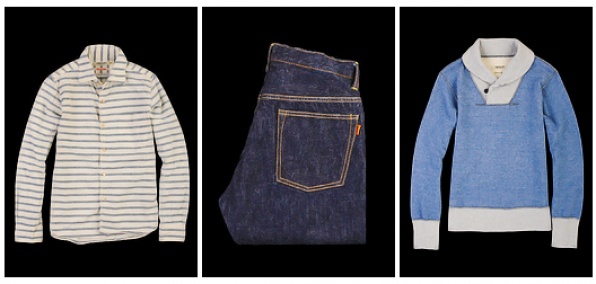 Typical routine when buying good jeans from Unionmade:

Wrestle legs into raw denim. Do deep lunges en route to fridge. Dive into ice bath fully clothed. Repeat as necessary.

Typical routine when buying these good jeans from Unionmade:

Put on. Nod appreciatively in mirror. Go out and start day. Repeat as necessary.

Have a denim awakening before Omnigod, a casual line of selvage denim, button-downs and garment-dyed vests out of Japan, now exclusively available stateside at Unionmade.

First off, you don't have to be slightly unnerved by the name. It's just an anagram of "Domingo," the company that makes the stuff. Not something descending from the great beyond to destroy us all. Great. So... jeans.

Everything's made in Japan, on old power looms and old loop wheels and... well, just know that your new gingham work shirt, shawl-collar sweatshirt and jeans will look great wherever your quest for weekend sustenance takes you, be it Biergarten, Trou Normand or a backyard grill. But they'll look like they've already looked great on you for years. There's a nice lived-in/well-worn look happening.

With the clothes. Just with the clothes.