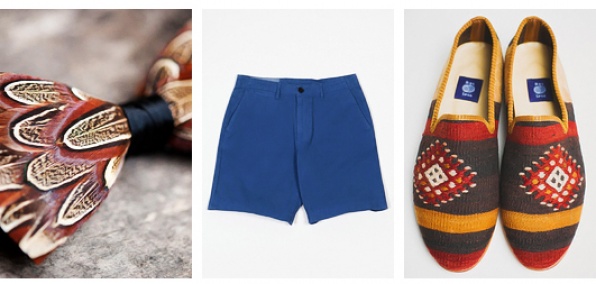 In the grand scheme of things, what you do this weekend will matter very little.
Thus concludes the portion of this email where we lie to you...
Prepare your body parts accordingly for the
39 x 43 Pop-Up Shop
, a three-day affair where you'll eat, drink, be merry and drape yourself in some of the South's finest gear, happening this weekend at Shops Around Lenox.
First, about that name. It's the latitude of the Mason-Dixon Line. So don't expect to find anything from above that line. Do expect to find what you're wearing to this year's Masters or Steeplechase or sitting-there-doing-nothing-but-looking-kind-of-smashing-while-doing-it session.
Walk around. Get in there and shake some hands. Smile at people. Try on some Turkish wool loafers from Res Ipsa or a weird turkey handkerchief from Oakleaf & Acorn. See what Billy Reid is up to (hint: it's making clothes that are not terrible).
Oh, and they're kicking everything off with a party tonight. The kind with a late-night DJ and a Seven Lamps bartender making bourbon cocktails. The kind you're invited to if you
let us know
why you need to be there.
We'll get you started: bourbon.