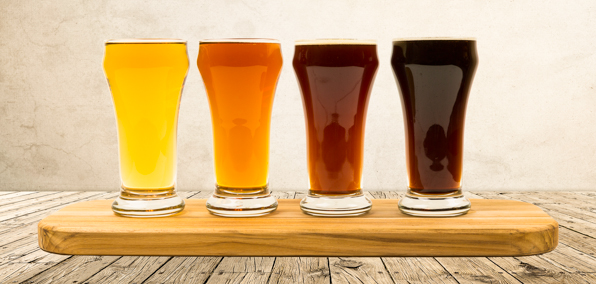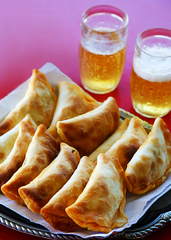 The problem with tea is, there's no beer in it.
The problem with beer is, there's no tea in it.
The problem with problems is, they keep getting solved in bars...
Open the door slowly into
Woods Polk Station
, a minuscule spot for caffeinated beers and occasional empanadas, now soft-open and officially opening Thursday on Polk Street.
What you've got here is like a Tahoe cabin from the MateVeza guys, with wood-planked walls and a snowy-mountain diorama in the back. But it's tucked in the old Et Al space, so really it's like if you went to a Tahoe cabin... and managed to squeeze three tables and an onyx bar into the hallway past the living room, and made that hallway the place to be. But a really casual, laid-back hallway. Stuffy hallways are the worst.
Anyway, yeah, beer with yerba mate in it. They've got plenty of that here. The people like it at their brewery in the Mission. But the eight always-changing taps will have plenty of non-tea beer, too, maybe Cellarmaker stout or Fort Point's Kölsch-style ale, and the empanadas are from El Porteño—think prosciutto with fontina cheese, or chicken with chicken chorizo, olives and raisins.
Raisins only belong in raisin bran or empanadas.