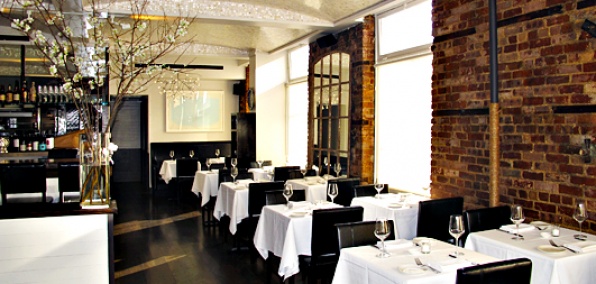 This place is called The Clam, and that's exactly what it's all about. It's opening tonight and what you need to know is this:

It's from the chef behind Market Table.
That's that jovial place down the street from this. With a little help from his partner, Joey Campanaro (of Little Owl), he's bringing some more quality seafood into your life.

Yes, it's good for your next date.
Sconce light, white tablecloths and exposed brick are the name of the game here. Secure the two-top next to the window looking out onto Leroy, and just let it happen. (Bonus points if it's snowing.)

Believe it or not, they're working all kinds of magic with clams.
On the half shell. Baked and stuffed with pancetta. Adorning a bowl of spaghetti with chili peppers. They really put your favorite mollusk to work here.

That reminds us: you can laugh at the name now.