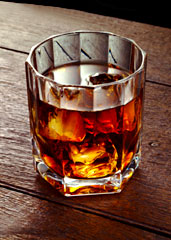 This is the true story...
Of one chef...
Picked to open a bar...
In South Beach...
To find out what happens...
When people stop counting their drinks, and start playing Twister...
It's the...
Drinking Room
, a temporary cocktailery from Giorgio Rapicavoli that's poised for (fleeting) bourbon-and-board-game-packed glory, popping up December 3 to 31 at Hotel Astor in South Beach.
Yup, Giorgio Rapicavoli. You've heard of him. Turned a temporary lil' gig called Eating House into a permanent fixture around town. Basically, the guy knows how this pop-up deal works. So, you're good.
You see, he'll be taking over a ground-level nook at Hotel Astor with cozy sofas, small tables and a bar that'll be
slinging jamón serrano–infused bourbon
,
Tenth and Washingtons
(tequila, guanabana, lime, jalapeño and cilantro) and all manner of small plates. Things like
Carbonara Croquetas
stuffed with rice, black truffle, bacon and parmigiano, and ice cream sandwiches made with Azucar's Abuela Maria ice cream. Typical Rapicavoli madness.
And, well... that's pretty much it. Oh, wait. The entertainment. Right. Besides watching the Basel crowd be all... Basel-y, you'll have your choice of board games here—like Monopoly and Twister.
Tequila. Twister. Seems like a solid idea.