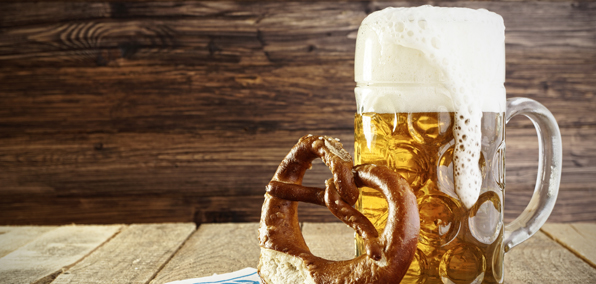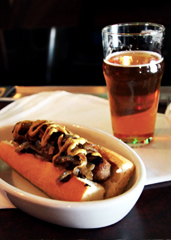 So there's this new test all the top scientists are conducting.
It tests if you're alive right now.
And it's solely based on whether or not you crave beer and sausage after reading this...
Be pleasantly unsurprised at what you find at
Bier Garten Beercraft & Foodery
, a big old space for beer and sausage and the joy that accompanies both, opening this weekend.
This place is just what it looks like—somewhere to get a breather from the madness of the Strip with a few pints of Monty Python's Holy Grail (which, as it turns out, is an ale) and a smoked Polish sausage with roasted peppers and chipotle aioli. If you're not into that, a) who are you? And b) they've got
41 other brews and five other sausages
to choose from.
You and your cabal could just enjoy all this inside at the bar. But, see, that's the sucker's bet (in the local parlance). Because beyond that there's a grassy expanse of trellises and picnic tables and ivy, which would be the garden. And there, the sausages taste better, the beer crisper, the ping-pong tables: exist.
It's amazing what a trellis can do.