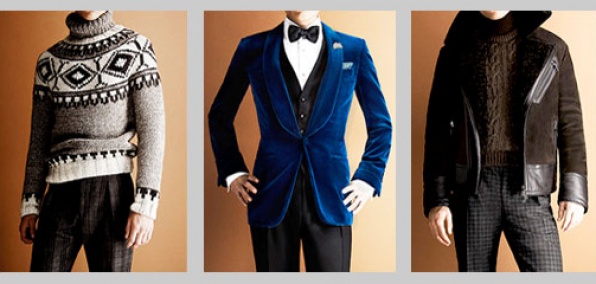 There are certain occasions when wearing anything will do.

Those usually involve a couch and a living room.

This place is not for those occasions.

In fact, it's for the opposite of those occasions.

Try to avoid direct eye contact with the splendor that is Tom Ford, an imposing house of custom tuxedos, diamond cufflinks and other such finery, now open in Highland Park Village.

So, holiday-party season is a thing that's happening soon. And this is the white-marble, gray-carpeted, beaver-pelt-rug-accented emporium you'll go to for everything black-tie related (including, well, a black tie).

Once inside, hook a quick left to find where Mr. Ford keeps the menswear. Peruse the wall of shoes. Skim through a couple of shelves. Emerge with calfskin moccasins, a cashmere turtleneck, a wool coat and fall sufficiently licked.

And should you require the services of something specifically tailored to your body, there's the made-to-measure section in the back. There you'll get fitted for custom suits, dinner jackets and tuxedos. The sort you'd see on Daniel Craig when he's playing James Bond.

And on James Bond when he's playing baccarat.