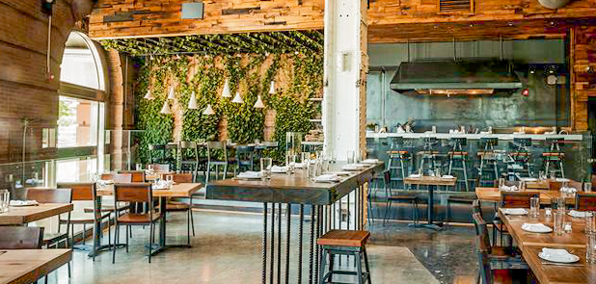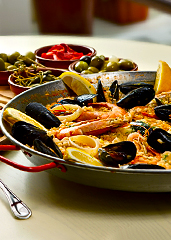 If there's anything you know Boston for, it's colleges, baked beans, the Green Monster, Sam Adams, Paul Revere, Ben Affleck, Matt Damon and an inexplicable love of Dunkin' Donuts.
But if there's one thing you
should
know it for, it's this tapas place.
It's called
Toro
, and it's now a spacious, beautiful
New York
Spanish tapas place, too. It quietly opens tomorrow and is taking reservations now for Monday and beyond.
Toro's pretty beloved up in Mass. And now they've teamed up with the Willow Road folks to offer you sceney dates of paella, salsa-verde skirt steaks and grilled corn with aioli and cotija that can only be described as the truth.
To find it, walk around the corner from Colicchio & Sons, toward 11th Ave (the address is a little confusing). There, you'll find a bright, wood-and-steel palace with an ivy-covered wall next to a chef's table. (Think a bigger-feeling version of the Elm.)
Re: your date. Arrive early. Post up at the steel bar on your right. Grab a glass of tempranillo. Once your special friend shows, grab one of the two-tops next to the shelves stocked with dried jamón legs.
Always stick by jamón shelves.