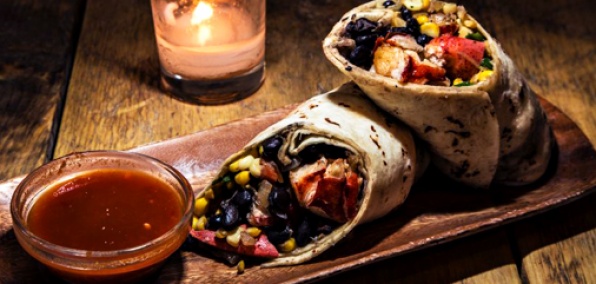 You're about to have a one-night stand.
With someone warm.
And soft.
And made with plenty of claw meat...
Introducing
The Lobsturrito
. It's part lobster, part burrito and all glorious. It's available this Wednesday only at Todd's Mill on the LES.
Think of this as a crustacean-y fling you'll never get out of your head: tail meat fried in pork fat; some more tail, claw and knuckle meat, seasoned with fresh lime and spices; corn; black beans; onion; jalapeño—and, oh yeah, diced crispy bacon. All wrapped up snug in a flour tortilla with some chile de árbol salsa on the side.
Typically, the fellas at Todd's Mill do a different daily burrito during late-night hours. But for this, they're making it happen during dinner, too. Here's the thing, though: since lobster burritos don't grow on trees (we're sure scientists are all over that), you'll have to do something to get one—send an email
right here
. Say something like, "Hey, can I get in on this Lobsturrito thing?" and we'll get back to you if you're in.
Every revolution starts with a single shot.