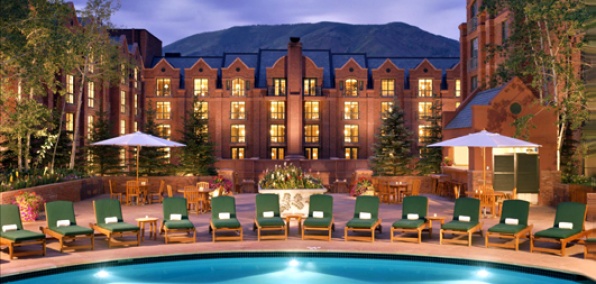 Welcome back. We hope you had a restful weekend.

We also hope you didn't spend it surrounded by predatory animals like black bears and mountain lions.

Partly because we care about you and your safety.

But mostly because we're thinking you could maybe do that next weekend...

Set your sights on the St. Regis Aspen Hunting Clinic, a three-day retreat where you'll hunt in the Colorado wilderness... and then lounge in a five-star spa, taking reservations starting today.

You know the St. Regis. Fine establishment. Good with pampering. Also, apparently, good with finding quail, wild turkey and pronghorn in the foothills of the Rocky Mountains. Which works nicely if you're looking to reconnect with nature. Or figure out what a pronghorn is.

Anyway, you'll start by booking this package. Then, when you arrive, you'll be introduced to your guide... who'll introduce you to your double-barreled 28-gauge Spanish shotgun for the weekend. Go ahead, give her a name. Agnes, perhaps.

Once that's settled, you can expect the next 72 hours to look something like this. Every day: you clay-shooting and tracking majestic game through thousands of acres of pristine woodland. Every night: you sipping brandy and frequenting the steam cave.

Maybe leave the game outside.