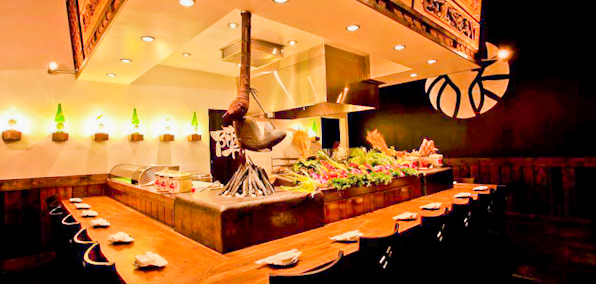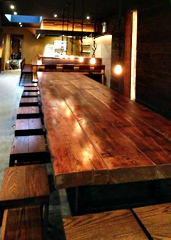 Well, if you're reading this, you haven't melted or evaporated yet.
Nice.
The reward for your shrewd survival skills: earth-shattering ramen news...
Remember you're supposed to eat hot stuff when it's hot while entering
Jinya Ramen Bar
, an LA phenomenon of a ramen joint opening Saturday in Greenwich Village.
Technically, this started with a robata in Tokyo. But really, the important part happened when people began obsessing over the umamified ramen at Jinya's LA outpost.
And now that it's here, think of this as the first shot of the great ramen revolution of 2013, with Ippudo Midtown and Ivan Ramen coming along any day now. (We're pretty sure Nostradamus prophesied all this.)
It's no date spot. Too much slurping. So take at least three other people you know and love. Belly up to the big old hunk of tree they call a communal table—the one just past the bar made of old drawers.
There's a sushi bar in back. But skip it for now. Ask for one of the tonkotsu ramen options. Because that'll procure you an oversize, steamy bowl of noodles and sliced pork in a ridiculously savory pork-bone broth.
... And that'll be the last time we tell you to skip a sushi bar.