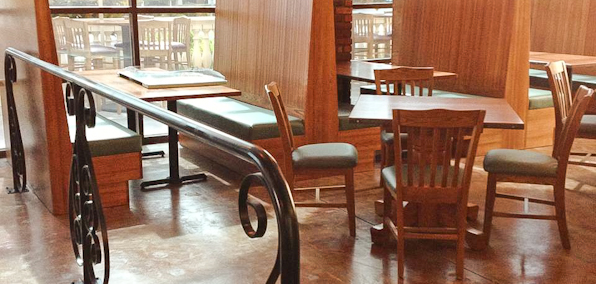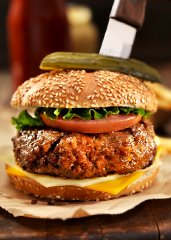 There's a school of thought out there that holds that beer is good.
You've been known to agree.
Even going so far as to enjoy beer socially and during fine meals.
Which... makes you a wise person.
Also, someone who'd probably appreciate this.
Be merry at
Hops & Harvest
, an off-Strip corner castle of farm-to-table delightfulness and the liquid known as beer. It's opening May 27 at Tivoli Village.
Bradley Ogden. You might remember him from such burger meccas as... Bradley Ogden. It was at Caesars. Massively popular. Yeah, that's the one. Well, here, he's focusing on the kind of sweet pea ravioli and artisanal mini grilled cheeses that make grown men weep in triumph. Oh yeah, and that famous burger of his—the one made of New York strip, Wagyu steak and ribeye with red-wine compound butter.
But about the beer. You've got 18 drafts and 12 bottles of local brews here, with eight taps reserved for a rotating selection of seasonals. That'll include Big Dog's Tailwagger hefeweizen (basically summer and bubbles and alcohol in a glass). And every dish will have a beer pairing.
So basically, you'll hail a van cab, point dramatically in the direction of this place and grab a table with a horde of burger-loving rogues who also happen to like beer.
If you think such a group could possibly exist.