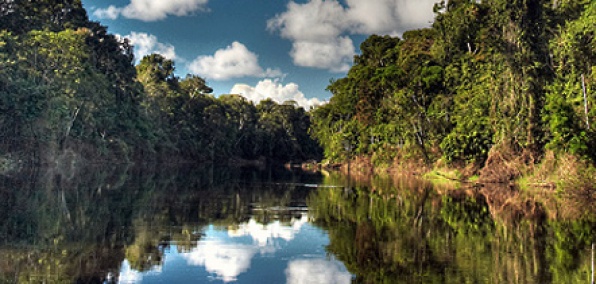 As any seasoned adventurer can tell you, it's not where you go but what you're riding on the way there.

Preferably some kind of motorbike/rickshaw contraption.

Introducing The Mototaxi Junket, a 2,500-mile tour of some of South America's most remote corners, conducted on one of the most unwieldy vehicles ever devised.

This particular expedition kicks off with a rum-soaked bash in Lima, Peru, before sending you on a journey through remote deserts, eerie salt flats, foggy mountain paths and one of the most wooly jungles in the world, on your way to yet another rum-soaked bash in Asunción, Paraguay. You'll have two weeks to make the dangerous, borderline-impossible trek through Bolivia, Paraguay and possibly even Brazil with just a map, a vehicle and your ferocious survival instinct. We'd pack some food too, just in case…

Of course, the real draw is the vehicle, a bizarre device known as the mototaxi. It's basically a crotch rocket welded into a car frame, so you'll be able to feel the wind in your hair but still have a snake-free place to store all that gear. And while you won't be taking it on the highway—they wouldn't make things that easy—you'll have a beast that can handle just about any kind of terrain in South America.

Suddenly airplanes are looking downright soft.