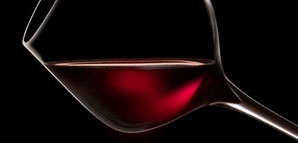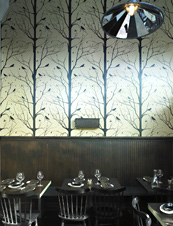 The number of wine bars in this city may only be surpassed by the number of coffee shops in this city. (And believe us, this is a good thing.)
And since a night of free-flowing wine usually leads to a morning of drinking your bodyweight in coffee, we knew it was only a matter of time before your two favorite beverages ended up in bed together.
Introducing
The Corner
, your new cafe/wine bar (and Italian eatery) opening Monday on the corner of Mission and 18th.
Shedding any and all semblance of its former Chinese grocery past, the Corner is your low-key hangout for WiFi,
Steak and Eggs Quiche
and Four Barrel coffee in the morning, a
BLT Panini
at lunch, red wine and gratis antipasti at happy hour,
Fennel Crusted Pork Chop
and more vino at dinner and when the DJ rolls in. (Just not all in the same day.)
The whole space has an inviting, woodsy, den vibe that makes sticking around for the next cup or glass almost too easy. There's a tree-scape painted on the main wall, and handmade wooden tables throughout. You'll want to walk the narrow path past the kitchen and settle at one of the tables facing the window for the best sunlight by day.
And by night, just let the wine guide you.