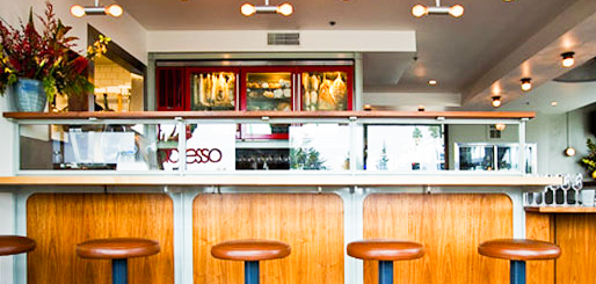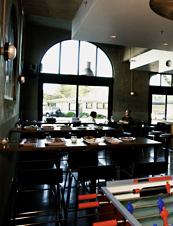 It pays to have friends in high places.
Especially when said friends run two choice New York City watering holes (Employees Only and Macao Trading Co.) and are willing to go west to divulge their trade secrets.
Introducing
Adesso
, the new Italian wine bar meets Manhattan liquor den, curated by the EO/Macao folks, open now in Oakland.
While you've been known to hightail it to the East Coast for the weekend, it's good to know that you can satisfy your fix with an over-the-bridge jaunt to the East Bay. Situated a few doors down from the pizza-filled, Italian-centric sister restaurant Dopo, Adesso (Italian for "now") is where you'll go when you want to keep things low-key with a few Sidecars and a date willing to cross a bridge or two.
First things first: order some cocktails like the Fernet-laden
Fernando
or the
Nerina
(Plymouth gin, Meletti amaro, Punt e Mes). Skip the foosball table (unless you're in enough trouble that you need to tank a game or two) and take a seat at the salumi bar. There, you'll settle in, graze over 25 house-cured prosciutto and salsiccia and make your way through the 10 different pates.
Twice a night, they'll
roll out a gratis spread of antipasti for people to snack on. But if you want something heartier, grab a Mortadella Arugula Flatbread from the menu.
Or just stick to the cocktail list.