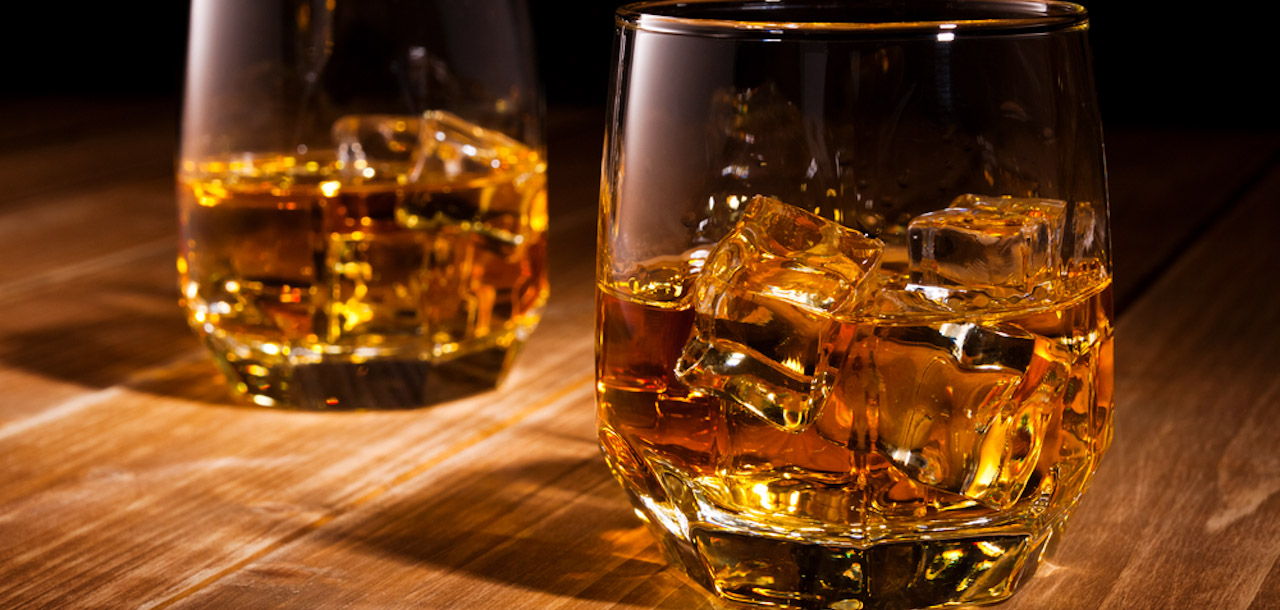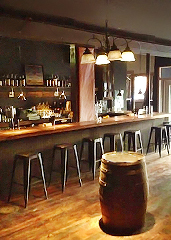 Life is a funny thing.
One minute you're walking down Polk minding your own business. The next you're running into an unmarked door that leads to bourbon and hush puppies.
Okay, so maybe less funny and more "that's exactly what's going to happen tomorrow night."
Play hide-and-seek with
Bitters, Bock and Rye
, a humble, under-the-radar watering hole that plays hard to get in all the right ways (but mostly ways that involve stiff cocktails), now open on Polk Street.
Before we go on, we should tell you that this bar is about to become something much bigger than it already is. You see, they'll be opening another bar soon in the old Maharani spot. It'll be huge. It'll have house-brewed beer and way too much scotch. It'll... just have to wait.
Because for now, you're focusing on that unmarked door. Go ahead and open it. Step inside and look at those black walls. They're pretty black. And those big wine barrels are pretty good at replacing bar tables. And that long bar over there is pretty good at making smoked-jalapeño margaritas and cold drafts of Trumer Pils materialize in front of you.
They've got edible things, too. Southern stuff like Carolina pulled-pork sandwiches, hush puppies and fried okra.
In case you, like, care.