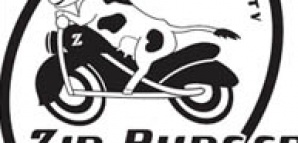 No matter how old you get, there will always be a soft spot in your heart for that fast food burger—the greasy foil paper, the plastic tray, the essential accompanying brain-freezing milkshake.

Luckily, you can still get your fast food burger fix with some adult amenities. Chef Ted Pryor (Les Halles, La Goulue) has created a gourmet fast food burger at Zip Burger, a sliver of a burger joint in Midtown East. The upscale McDonald's-esque spot features juicy, well-made burgers cooked to order (medium rare does this patty justice), made of Heresford beef from a smaller, friendlier cattle range.

You can further customize your burger with different buns (classic softy, English muffin, whole wheat and the blasphemous yet Atkins-friendly lettuce wrap) and toppings (applewood-smoked bacon, roasted piquillo peppers, guac). The fries are Belgian (thick and crispy), not French, and the milkshakes are also a little grown up, with flavors like Belgian Chocolate and Tahitian Vanilla.

Head over to Zip for a retro lunch break or late-night grub (it's open til 4 a.m. on weekends). Get it to go or tuck down in the cowprint-spotted booths upstairs with plastic trays, greasy foil paper and all.

Some meals will just always be happy.