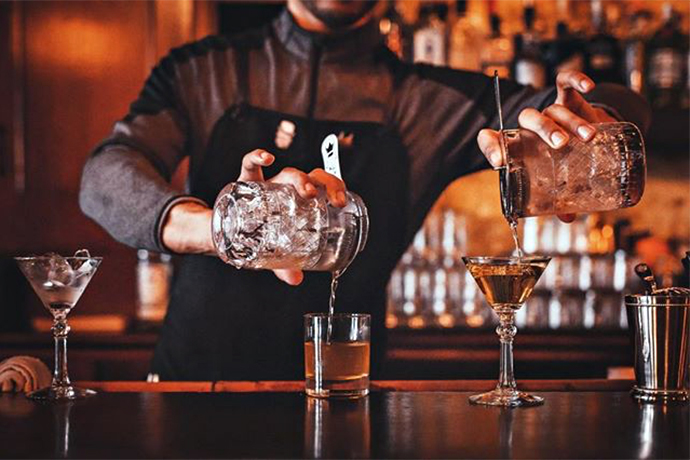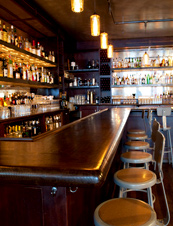 There's something alluring about a bar tucked away in an alley.

Especially when said bar is an oasis on an otherwise undesirable strip.



Welcome back 15 Romolo, reopened now in North Beach by former Coco500 and Rye bartenders.



You'll probably remember Romolo from its aqua-colored days, so you'll be impressed by how some paint and new
lighting can warm up a space. And you'll appreciate the use of premium-only spirits in their eight-dollar
specialty cocktails like the Yellow Bicycle (St. Germain and Yellow Chartreuse).



The same neon sign in the alley will signal you into this dimly lit, woodsy (in an urban, speakeasy sort of
way) hangout. Once inside, make your way back to the bar and start out with an SF-brewed Hunters Point
Porter or get right down to business with the tequila-bourbon Rio Grande.



And while we like the high-end cocktail program and new tunes in the jukebox, the most notable part of the
renovation is the new kitchen, complete with two deep fryers that'll sizzle up madly creative fare like
Crispy Dogs (tortilla-wrapped, cheese-filled hot dogs) and Savory Funnel Cakes
(boardwalk-style with chorizo and scallions) until 1:30am. You'll also find grass-fed hamburgers and pork
sliders, non-deep-fried of course.



Best of all, they're even open for happy hour.



Which almost seems unfair.