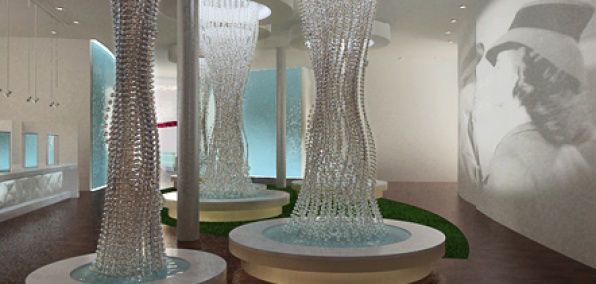 Sometimes you have to take your foot off the gas.

Even in Vegas.

But just because you're slowing things down for a few hours doesn't mean you have to lower your standards… Even at rest, you can still go big.

Here to help is ElevenSpa, the new recovery den on the Strip that's so over-the-top lavish, it just might save Vegas.

Opened yesterday, ElevenSpa is the place you'll want to go to refill the spiritual tank—a pleasure palace big enough to keep pace with your megaresort-sized appetite for debauchery. One of the first things you'll notice when you come in is a spacious old-school lounge, with classic black-and-white movies projected on the wall, and butlers in tuxedoes and gray gloves offering you champagne and beer.

Once you get a taste of last night's poison in you, robe up and duck into one of the 28 treatment rooms for an Eleven Mink Massage: 80 minutes of full-body muscle-loosening, served up on faux mink-lined sheets (you'd dead to us, cotton).

Of course, ElevenSpa being ElevenSpa, you can also grab a quick shave and a haircut (from J-Lo's hair guy), get those brows worked on, or sink into a bubble bath with a spa-mate.

We hear J-Lo is available.