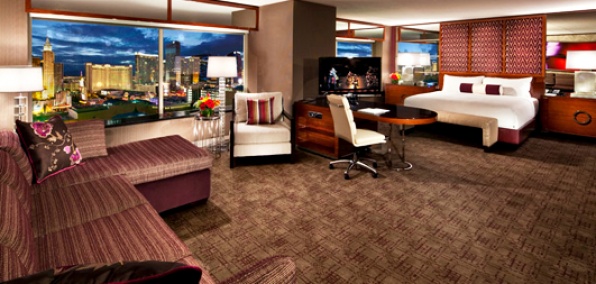 You're in Vegas.

It's morning. You think. Hard to say.

All you know is last night you went for it. Really went for it. And now, you need some water.

Or an egg-and-cheese sandwich.

Or a showerhead laced with vitamin C.

We can help with that last one.

Welcome to Stay Well, 42 brand-new rooms at the MGM Grand specially designed to cure hangovers/keep you alive, taking reservations now.

We're talking about hotel rooms that make you healthy. Rooms with alarm clocks that simulate sunrises, mirrors that help you wake up and lighting schemes that cure jet lag (and, you know, occasionally provide light).

So here's the move: make a reservation—let's say the Executive King Suite, for argument's sake—and go. You put your bags down and don't even change. You just immediately head out and do Vegas things. You do the hell out of them. Eventually, you come back with a marriage annulment, a Ziploc full of chili, three of those spa robes and a headache.

But it's all right. No need to fear. Just find your way back to your room and let the healing begin. We'd suggest starting with a shower. They've got a special attachment that actually infuses the running water with vitamin C.

Eight or nine hours in there, and you're golden.