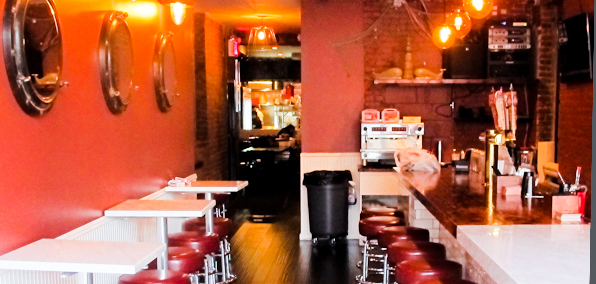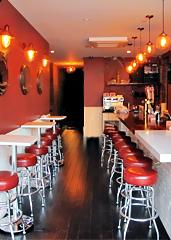 New Orleans has been in your thoughts lately.
It's hard to put a finger on exactly why that is...
Oh, right, the mouthwatering crustaceans.
We also would have accepted "Beyoncé," but for now...
Dust off your best bib for
The Boil
, a tiny house of gloriously spicy Cajun seafood, now serving buckets of crustacean on the LES.
There's not a whole lot of pretense here. You've got 14 stools, a wood-and-marble bar and one picnic table to take care of business at. It's all anyone needs, really. That, plus a bunch of beer and crawfish by the pound.
In fact, keep that unit of measure in the back of your mind—the pound. Because once you've worked a nice groove into one of the red vinyl stools at that bar, it'll be how your king crab legs and your lobster come. So if you wake up today in one of those famous I've-got-to-have-four-pounds-of-clams moods of yours... well, problem solved.
The ideal here is late night. Say dinner's been postponed for unknown reasons. Working late, "working late"... whatever. You stroll in around midnight with a powerful lust for the sea. You start off easy, with some oyster sliders, maybe a crab roll. And then you work your way into steel pails of stuff caught in massive nets by guys with heroic beards.
You've been wanting to eat more stuff out of a pail.