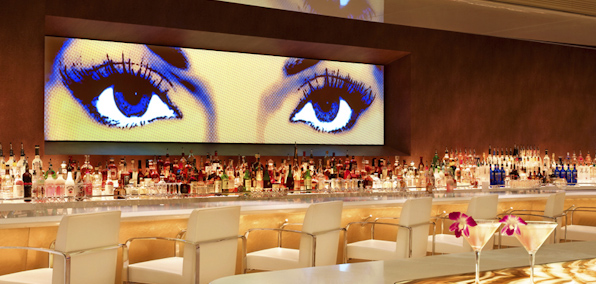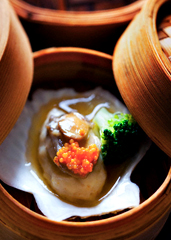 There's a story that goes...
Someone walks into a Vegas resort. Gets hungry. Grabs some dim sum. Dances furiously. Lounges over a pool...
Good story.
Here's the unabridged version.
Introducing
Andrea's
, a gargantuan new Asian spot smack-dab in the middle of Surrender at Encore, opening December 28.
That pretty much explains it—a restaurant in a club. All it really leaves out is the velvet-draped lounges, the hanging Venetian glass teardrops and the general gold-and-pearl-hued existence you'll have here.
There're a few intimate private dining nooks, but... just don't. Come with a group whose primary post-meal objective is to conquer a dance floor.
Position yourselves around one of the huge hexagonal tables. Procure some Wagyu sliders, truffled ponzu rock shrimp tempura and crispy crab. If you're finding it tough to take the food seriously at a place where dinner eventually gives way to a DJ from Swedish House Mafia, rest easy. The chef behind this spectacle is a Nobu vet (perhaps you've heard of Nobu).
Eventually, you'll need a break, or a cigar, or to look powerful standing over a large group of ill-clad pool dwellers. In that case, there's the terrace. It overlooks the pool at Encore Beach Club. It's got... all the stuff that's going on back inside of Andrea's, but with bikinis.
There's a reason they call it the great outdoors.