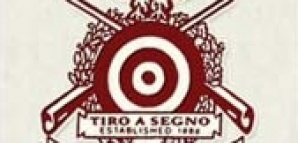 Nothing polishes off a hearty dinner like a nice, smooth Chianti, a round of parm served tableside and target shooting with a .22-caliber rifle.

In a West Village basement, Tiro a Segno, the oldest private Italian-American club in the country, serves up bespoke Italian cuisine, a Cheers-esque back-slapping chumminess and a rifle-stocked shooting range in the cellar.

Plus, it's got a members-only policy that rivals the CIA's.

The name translates to "shoot the target," but for most members, Tiro's all about the food—the kitchen boasts classics like Mozzarella di Bufala imported from Naples, and will cook up pretty much anything you have in mind. You can reserve the 110-seat dining room for a private party or hold a meeting in the clubhouse upstairs. After dinner, hit the cellar and take out your aggressions in the small shooting gallery with three wood-paneled ranges and a choice of shooting targets (bulls-eye, wild game or Osama Bin Laden).

Membership is tight—prospectives must be nominated by a current member. Top that with the club's quota on non-Italians, and you've got a tough entry on your hands. Our tip: To sniff out a current member, pump your financial or real estate broker—two groups that dominate membership. Try peppering casual conversation with references to ".22 caliber rifles" or "proshuut" and see if anyone bites.

But your best chance of passing the membership test? Bring your Italian mamma. Seriously.

Bada bing.