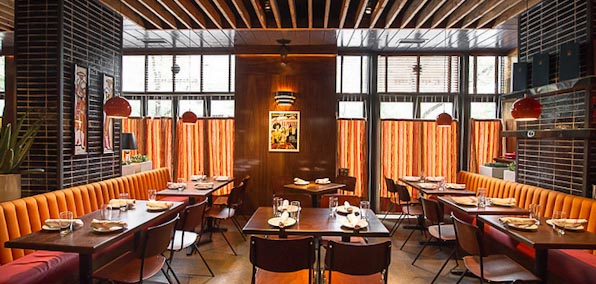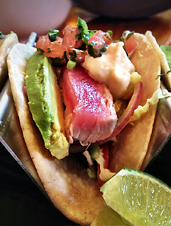 Lure Fishbar: you love that place. Great scallops. Looks like a boat.
Burger & Barrel: same guys. Love that, too. Looks like a barrel.
Not really...
Let's just get to their new place...
Introducing
El Toro Blanco
, a Spanish-tiled slice of grilled Mexican succulence and tequila from the team Lure Fishbar, opening Monday in the Village.
This is these guys' first trip out of SoHo and into Mexican food. It's got a darkened, Beat-era Mexico City vibe—the sort of place an erudite William S. Burroughs would have absconded to until the heat died down—and it's not a taqueria.
The concern here is grilled things and sea things. Lobster Puerto Nuevo with that cheesy corn you love. Lobster-and-shrimp ceviche. Raw-tuna tacos (didn't say it didn't
have
tacos). Veracruz-style snapper. Oh yeah, and on Sundays, possibly an entire adobo-rubbed goat. It's pretty classically Josh Capon–presented stuff that comes out looking like a highly edible piece of art against a stark white plate.
But you haven't even heard about the tequila bar and guacamole bar parts. Let's talk about those. Um, there's a tequila bar and a guacamole bar...
Here's what'll happen. You'll feel hunger. You'll turn to one to five other people and say, "I know, let's try that new place from the Lure dudes." They'll say, "Yes, let's."
Everyone's so civil when whole goat is on the line.