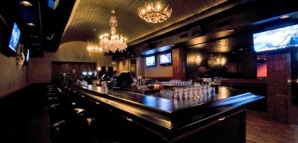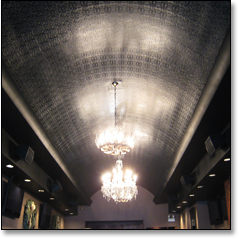 Last-night's snowstorm turned your commute into a nightmare. Tomorrow, however, you'll consider yourself fortunate to have an excuse to get stuck downtown—you'll have the perfect spot to hunker down...
Introducing 
The Lucky Lady
, opening tomorrow night in River North, turning a disused gay cabaret into your new whiskey- and beer-fueled warming lodge.
Though its siblings include RiNo, Manor and Stay, you'll want to think of Lucky Lady as their backwoods, Sarah Palin-goes-to-Neiman's cousin. There's a stunning barrel vaulted ceiling above the grand main bar—with alternating deer-antler and crystalline chandeliers (all class).
Wander in after work for a quick game of pool, or take up longer residence in one of the leather banquettes in the front lounge, sipping on the Lady's fine selection of microbrews. You'll hear country and rock tunes in the vein of Ted Nugent (and look for live music starting next month), while your eyes feast on many wall-mounted, taxidermied bucks.
Come early next year, you can cozy up in the snug, ski lodge-themed basement.
No bucks down here—though you may find a few snow bunnies...