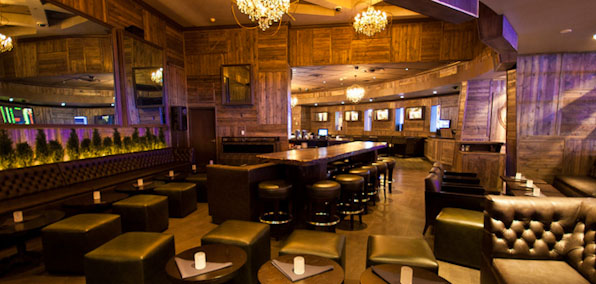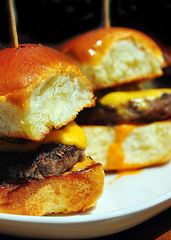 This concerns your double life.
Mixing with respectable society by day before slipping into vice mode requires time, effort and a series of strategic changes of scenery.
Unless football is on, and you don't have the time anymore. In which case, some flexibility would be nice.
Presenting
The Ainsworth
, an easygoing, 2,300-square-foot antique and barnwood saloon turned imposing hall of football/wagering on game days, now open at the Hard Rock.
On a design level, this place mirrors the New York original—chandeliers on the ceiling, leather booth seating, antique gold mirrors with FBI-grade, two-way glass hiding massive flat-screens on the walls (they go on for football, then disappear behind the mirrors when the game ends). Also, you'll notice a Cantor Gaming–operated betting station, smack in the middle of the bar... Use it for parlay purposes.
We see you coming here for weeknight football affairs. Monday. Thursday. The occasional Wednesday. You'll pass around plates of tuna tartare tacos or Philly sliders, while seated in front of one of the mirrors/TVs. When the game ends, the lights dim, the televisions disappear, and your evening of dancing and bottle service begins.
Fingers crossed on that parlay.