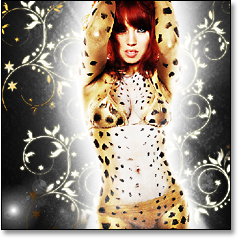 By now, you know what to expect from a gentleman's club: dimly lit corners, a
champagne room or two and lots and lots of skin. In other words, it's ripe for a sea change. All we need is a visionary bold enough to take on the industry from the ground up. And we may have found the first candidate...

Welcome to the Velvet Lion, a revolutionary new take on the gentleman's club, soft-opening next week.
 
Helmed by Tony Verdugo—the man behind legendary Vegas late-night spot Drai's—the Lion is taking a page (and a few hosts and promoters) from the nightlife industry. The result is something like Body English, just with the emphasis on "body"...and much more akin to the treatment you're used to at clubs. We're told this means no inflated door prices and a general ethos of "quality over quantity," which we guess means they've loosened the usual restrictions on cup size.

Throw in a few plush couches, bottle service that doesn't break the bank and the most body paint this side of Cirque du Soleil, and you've got a potentially revolutionary spot. Of course, Verdugo is the ambitious type, so he's thinking even bigger: The Lion's stated goal is to put the first topless club in a casino in the next three years.

But they'll have to reinvent the strip before they reinvent the Strip.