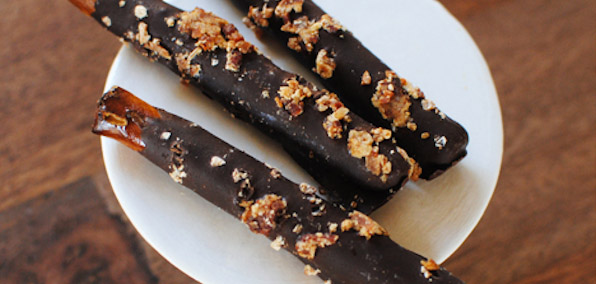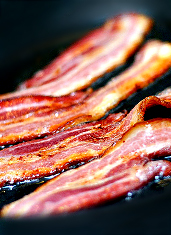 You've long searched for the fountainhead of human happiness.
And as you suspected all along, it's a bacon bakery inside a children's bookstore...
Take a long, savored whiff of
Baconery
, a bakery where nothing escapes a good, hearty dose of smoked pork, nestled lovingly within Books of Wonder and now open in Flatiron.
You read that right. It's a bacon bakery smack-dab in the middle of a temple of child literacy. A cocoon of
pork-infused brownies
and motherly love right where you'd go to catch up on the finer points of what happens if you give a mouse a cookie. And cookies, by the way, are one of the things these guys have no shame about putting bacon in. Along with muffins, scones and chocolate-covered pretzels.
When you'll go here: possibly every day for the rest of your triumphant, cholesterol-shortened life. All the goods are in gleaming glass cases just off to the right as you walk in. If you've got to take out a kid on the way to the last chocolate peanut butter bacon cookie, that's the breaks. But we suggest just pulling up a chair and settling in for a
Harold and the Purple Crayon
sesh over some marshmallow bars (which, of course, prominently feature bacon).
If you can squeeze naptime in there somewhere, you're an American hero.