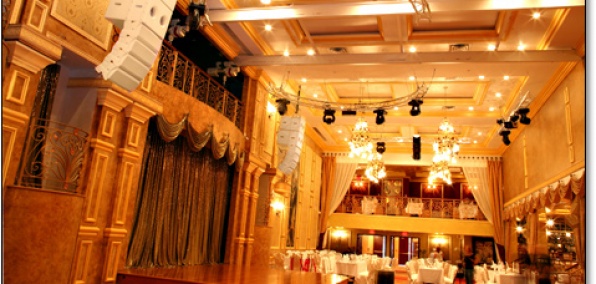 You're no communist sympathizer.

But every once in a while, something comes along that is so flashy, so bold and embraces its Eastern Bloc excess with such gusto, you're compelled to head straight for the show.

Tatiana Restaurant is this place.

From the Faberge egg-graced foyer to the gold-plated ceiling, Tatiana's is Moscow via Vegas. With carpets plush enough to hush every step and acres upon acres of billowing curtains, the atmosphere reeks (in a very good way) of sex and mystery.

But the spectacular décor is merely a backdrop to the actual spectacle that is Tatiana—and not just because you're likely to cross paths with an off-duty model or five. The weekend cabaret show is something akin to Cirque du Soleil had it met Moulin Rouge in the land of the Tsars.

While you feast on classics like beef stroganoff and chicken Kiev, scantily clad gypsies and acrobats soar through the sky and suspend themselves in animated splendor, sometimes right over your dinner plate. You'll be craning your neck a bit to keep up with the action, but we think you'll cope with any next-day discomfort.

It wouldn't be your first nightlife sprain.