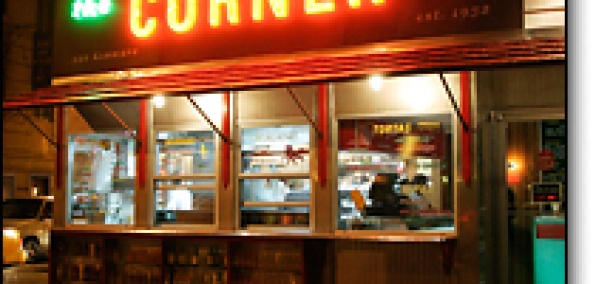 Bacon, lettuce and tomato. The Godfather I, II and III. Matt Dillon, Neve Campbell and Denise Richards in the pool in Wild Things. Good things come in threes.

So agrees a group of restaurateurs (previously affiliated with Bowery Bar and the Tribeca Grill) who brings us a new trio of hi-low-and-in-between Mexican eateries all in the same locale.

Corner Deli is a kitschy old school taco stand open 24-7, complete with neon signage and formica counters; La Esquina is a chill art-filled café. La Esquina Lounge, which opens tonight, is fine dining in a sexy subterranean Mexican dungeon spiked with wrought iron gating and weathered brick, lit by candles and showcasing over 130 kinds of tequila (aka 130 ways to dread the morning)—an ideal space for large dinner parties.

All oddly connected (Corner Deli flanks the café; and the lounge is hidden below), the three spots feature "non-gringo" cuisine by former Café; Habana owner Richard Ampudia and food network guru Aarón Sanchez (chef at the newly opened Centrico): Try the nopales y huevos (eggs and cactus) torta and the Papa y Chorizo taco. Downstairs, the Carne Asada con Chimichurri works with a shot of limited edition Chamucos Reposado tequila.

This may not be the Mexican threesome you've always dreamed of, but you may end up with another ménage-é-trois: Advil, Pepto-Bismol and lots of agua.